Company Introduction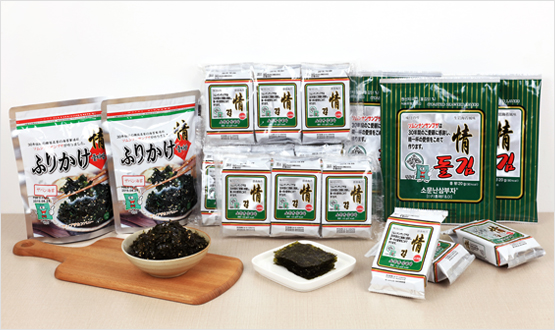 This company was established at Gunsan in Jeollabuk-do for globalization of Korean agricultural and fishery food products as well as export improvements.
line
We export our main product, the seasoned laver, to Japan,
China, Indonesia, and USA.
Through various marketing activities with our partners in the world,
we're promoting mutual growth programs.